If you are selling items with a style code and variants, for example: color and size variants of a fashion style code, then the sizes of the item are displayed in alphabetical order by default on the "Matrix" view.
If an item comes in sizes S, M and L - they will be displayed by default in the order of L,M,S (alphabetical). 
You can modify the order that your sizes are displayed in on the matrix view.
A note about Size Scales - 
If you sell different types of products that come in multiple size types, you can create a "Size scale" for each size type. Shoes, clothing in S/M/L, clothing in numerical sizes, and men's shirts all come in different size scales. You don't want shoe sizes displaying in the matrix view for shirts or clothing. If you need size scales see this article to set them up: How to use Size Scales for Matrix items. You may then sort the sizes within each scale as needed.
Go to Setup -> Items and select the Size setup tab.
Click on the sort icon.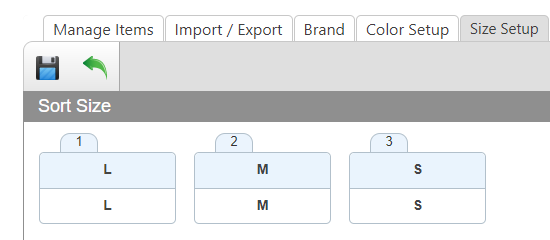 Drag the sizes to the order you wish them to appear from left to right in the matrix view.
Click Save.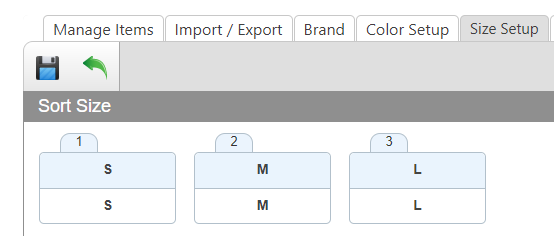 Now your sizes will show in this order in the catalog on the app: