You can take a photo at a customer Account and then tag it as Display, Storefront, Competitors, Issues, or Other and write a description.
The picture is associated with the Account. The manager can view and download all the pictures taken in the field.
To take a picture on the Pepperi app, select Photo from the activities on the Account Dashboard.
Camera: Take a picture with the tablet's camera
Choose Existing: Select an existing photo from the albums.
Add the photo and write a description, or fill in any other field you have added to the Photo activity form.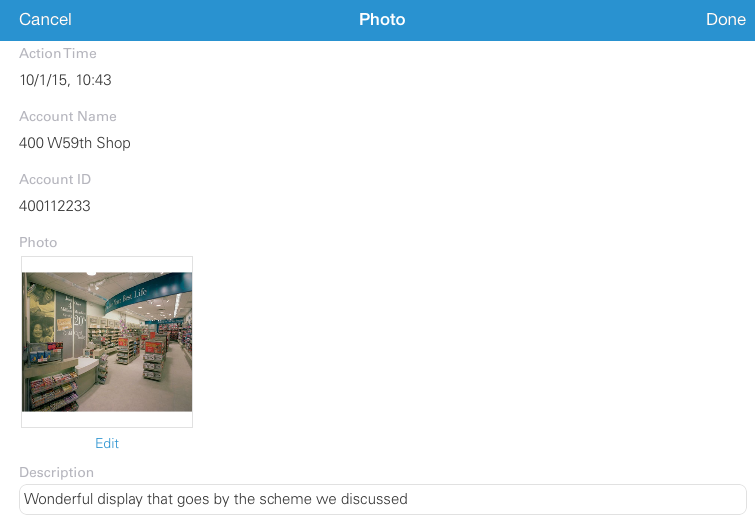 The photo will be view-able on the tablet in the Activities dashboard.
You can customize whether the photos are shown in a card or list view by customizing the list format. For more information on Sales Activities list customization see: Sales Activity Lists