Configure the Order Center views to show the fields you require.
(You can also indicate which views are available in the Order Center Views Menu Configuration.)
To configure which fields appear in the various Order Center views go to Settings -> Sales Activities -> Transaction Types 
In the Views and Forms tab of the Transaction Type you wish to configure. There are multiple order center views (you won't see the Matrix related views listed if you have not loaded matrix items with color/size variants).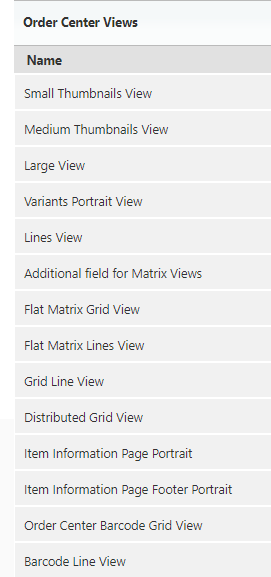 Edit the Order center view that you want to configure (an explanation of the views is below).
Click on the form for the profile you wish to configure: Rep, Admin, Buyer, or any other profile you have created.
Add fields to the layout. 
Position the fields by dragging them up/down.
Rename the field titles in the text boxes.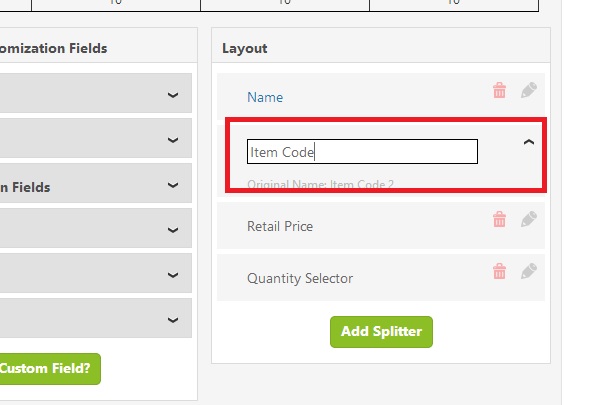 Grid View Column widths:
For Grid type views with columns, type in a number between 10-200 in the column width settings to control the widths of the columns. The widths are relative, so a column width of 50 will have five times the width of one of 10.

Lines view allows you to configure views for phone screens.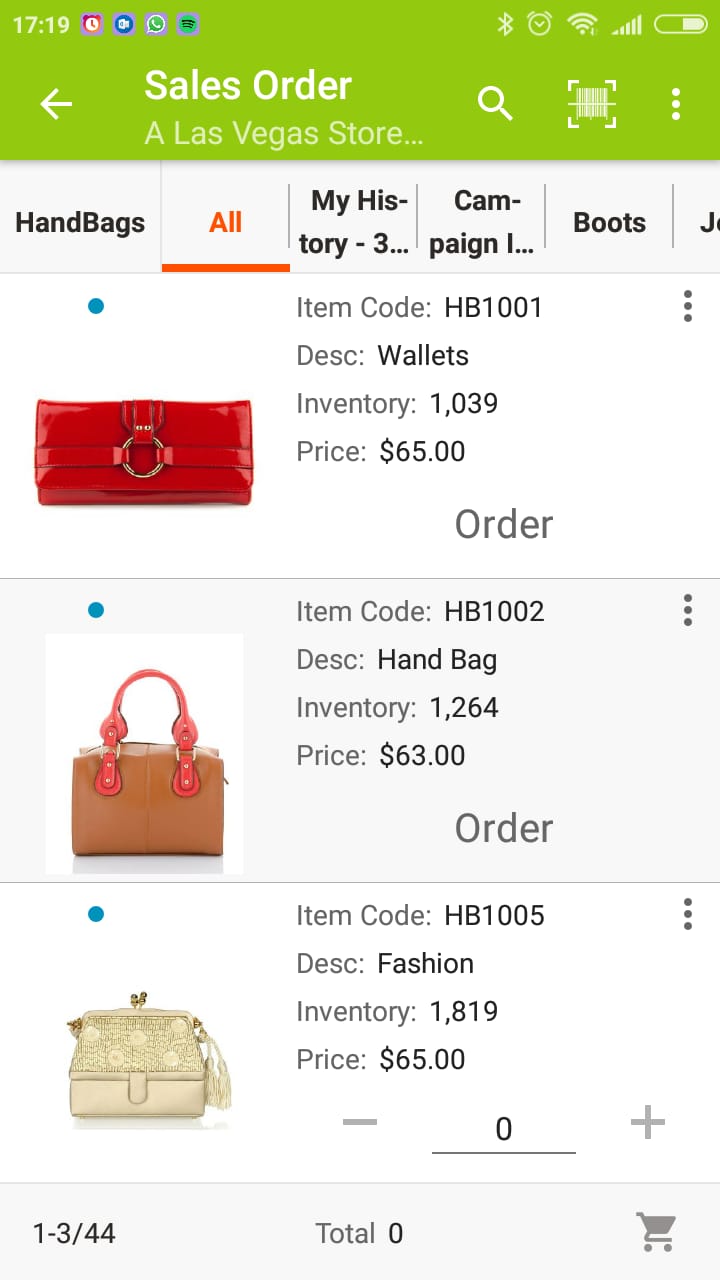 Additional Fields for Matrix View
You can configure this view to display properties of each variant inside the cells in the matrix view.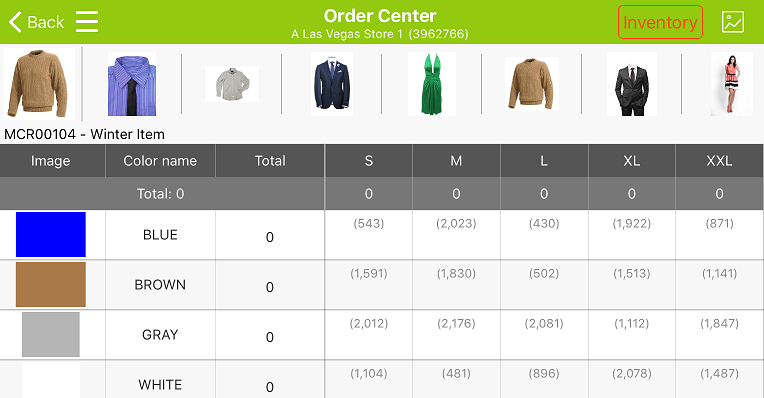 Add as many fields as you like to the layout. They will be displayed in a menu, and when selected in the matrix box (example above shows inventory).
For example if you need to display inventory, price, or field such as "no longer available" or a fabric type "leather" or any other field of the color/size variant you can add it to this configuration.
Flat Matrix Grid View: Configure the columns in the flat matrix view 
You can toggle between Matrix and Flat Matrix views when ordering style variants.
The Flat Matrix Grid View shows one row for each color/size combination (variant) and allows you to see detailed information for each variant in a table (grid) view. 
To configure the columns, add fields to the layout. Edit the field titles in the layout to modify the column headings.