You can configure Pepperi to display your margin percentage on the cart.
To view the margin tap on the "Sub total" on the bottom of the cart: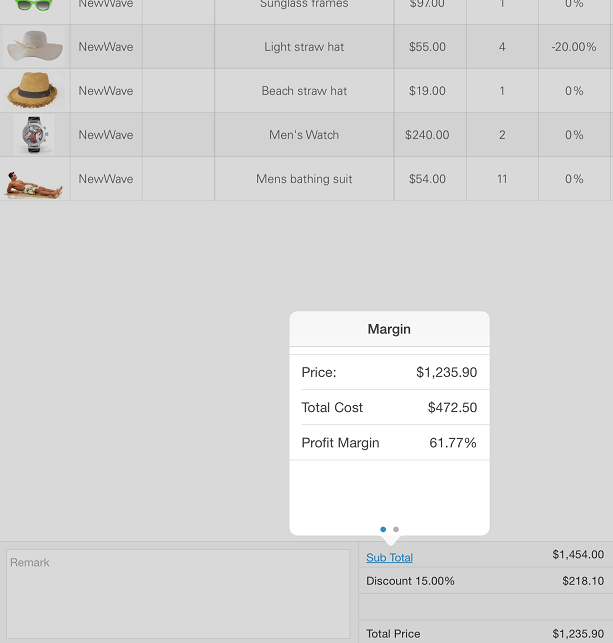 You need to do 2 things for Margin to appear:
1. Enable Margin Summary to appear on the cart
2. Map the "Cost Price" field in your items file (or via ERP automatic integration) with the cost price of your item.
To enable Margin Summary: Go to Settings -> Sales Activities -> Transaction Types
Edit the Transaction Type you want to show the Margin summary for.
Go to the Summary tab and edit the sales rep form.
Drag the "Margin Summary" from the Transaction Fields to the Layout.
Pepperi will use the following formula to display the margin calculation in the Margin Summary on the cart: 
Margin is calculated by the difference between Cost Price and the price used on the cart. If Cost Price is not loaded for an item, the Margin will be zero.
Product Margin (PM) calculation:
PM =  Total price - Total Cost   * 100
                 Total price