These tips are best practices for you to follow to ensure smooth sailing when you are integrating Pepperi to your QuickBooks.
1. Close all open information and error windows – Do not leave any information windows open, as QuickBooks will throw an error and not allow the Pepperi Listener to connect.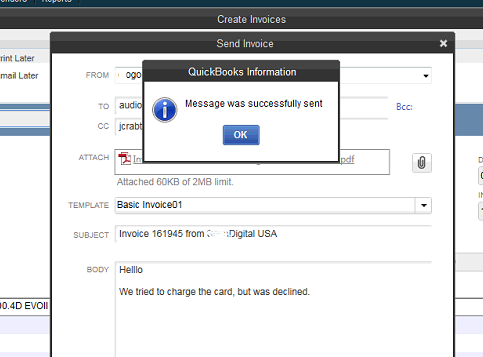 2. UserMode – Do not set QuickBooks on single user mode. If you need to do this, we advise to set it on off business hours when there are no orders going into QuickBooks from Pepperi. Be sure to switch back to multi user when done.
3. Users – Make sure only one user is logged into Pepperi and no other QuickBooks programs connect as well. If other Pepperi connections connect with other users, it will open a secondary window and prevent QuickBooks from running the application properly.
4. Company file – do not modify the company file name or move its location. If you do, you must notify Pepperi support prior to the change.
5. Computer – make sure the computer is on, not on sleep or hibernate mode and always connected to the internet. Be aware of power outages, or any time the internet is down, to make sure to connect Pepperi.
6. Pepperi Listener – the listener is pinned to the taskbar. Make sure never to exit the listener or shut it off. This is what connects Pepperi to your QuickBooks: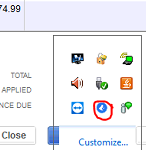 If for some reason the listener is closed or not working, please connect your Teamviewer and open a support ticket asap and our staff will reconnect it for you.