Submit orders straight from the Order Center - bypassing Cart
Packages with bonus items
Pepperi allows you to easily configure different campaigns and packages such as:
Predefined packages with free bonus items selected by user
Custom packages created by the user at a fixed price
The feature is a limited availability right now, and will gradually become generally available. If you would like to have this feature activated, please contact us.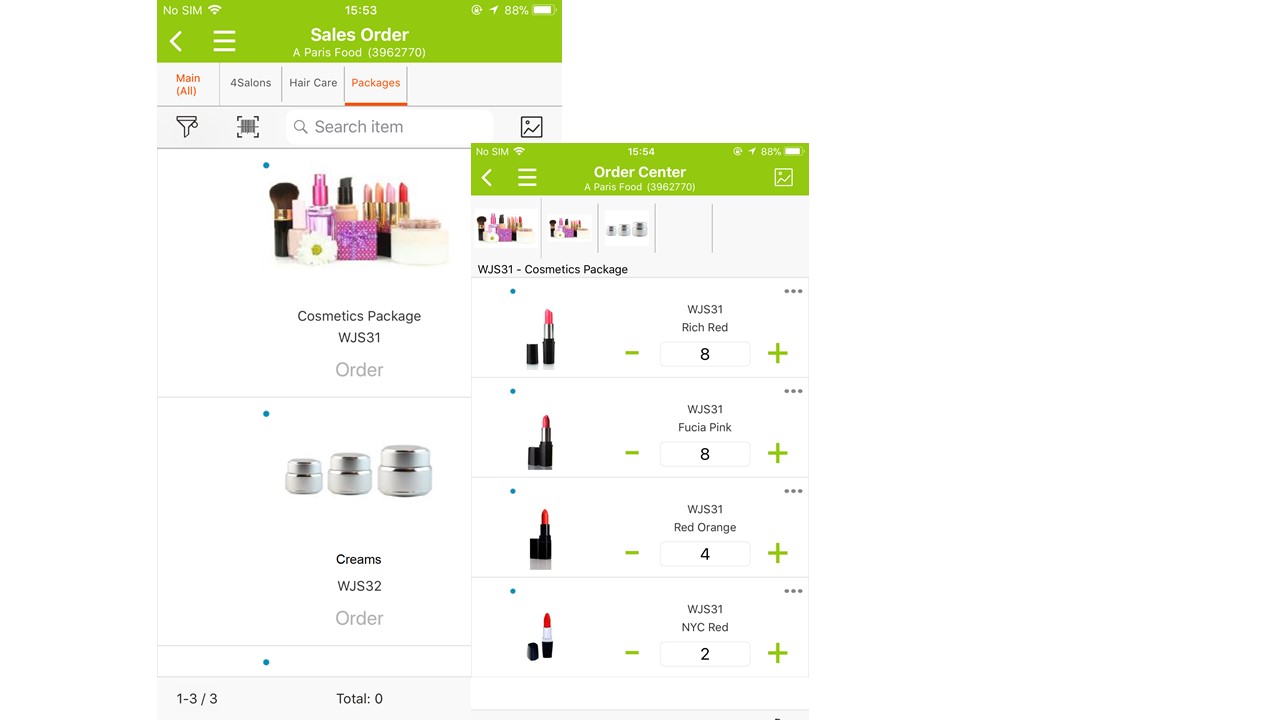 Configure Contact Lists
Configure lists of all your Account contacts in the Pepperi Manager App on a browser. GDPR (or other data protection regulations) require you to have the ability to search for and permanently delete your individual's contact data from your Pepperi data upon their request. Contact Lists enable you to do this.
After creating the lists, you will be able to permanently delete your contacts upon their request: Deleting Contacts.
Example of a Contact List view in the Pepperi Manager app:

Submit orders straight from the Order Center - bypassing Cart
You can now set the "Submit" button, typically in the shopping cart, to be positioned in the order center. This bypasses the shopping cart, submitting the order right from the Order Center, and makes ordering even quicker!
Set this option in the "Order Center Main Action" under the Transaction Settings tab.