New Filters allow you to use custom fields for filtering and sorting. You can assign each filter to as many catalogs as you require. When you modify the filter, it will be updated in all the catalogs in which it is used.
Note: In the current filters, you can only use Property fields to filter by, when moving to new Filters create custom fields for those Properties.
The New Filters would only apply on transactions and would not affect the regular Catalog View.
Once new filters are created, the current filters (Items -> Manage Catalogs) will no longer be in effect.
After creating filters, assign them to your catalog. Follow instructions below:
Go to Settings --> Items
Add a new Filter:

Name: Name as it appears in the Order Center
Description: For your reference
Sort By: Sort by any Item field or Transaction Line-item field
Filter criteria: Select Item or Transaction Line-item fields to filter by. Enter any logical combination of the fields using the AND / OR. You can edit the pattern below.
Item - allows filtering by any Item Fields (including custom fields)
Transaction Line Item - allows filtering by fields such as Last Order Date/Date/Quantity,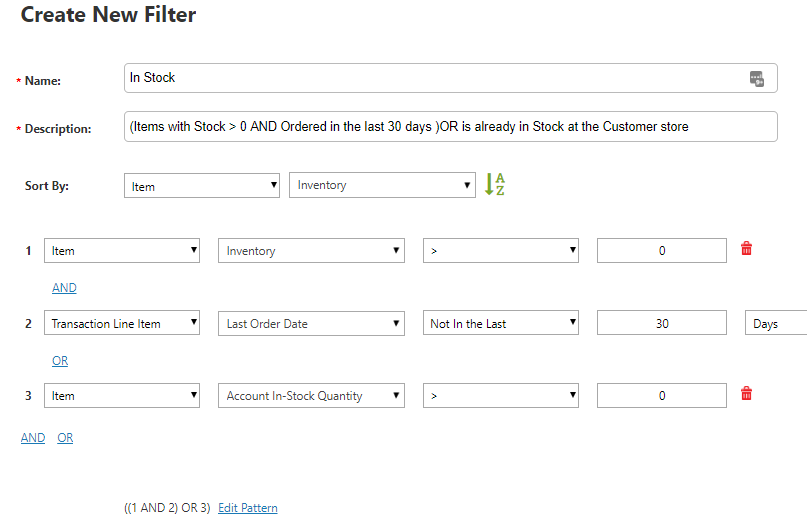 After creating a filter, assign it to a catalog
Settings --> Catalogs --> Manage Catalogs
Edit the Catalog, in the Filters tab, add the required Filters to this Catalog.