Process Activities Directly from the List
Kick off Workflows straight from the Order Center
Users can sort items themselves in the Order Center
Delete/Restore Account Supported
Process Activities Directly from the List
You can now process multiple activities directly from an Activity List, without having to drill down into each Activity and hit the Submit or other Workflow button.
Processing an activity executes the next step in the Transaction or Activity Workflow.
For example, orders whose last step in their Workflow is manager approval, may be multi-selected and approved in bulk: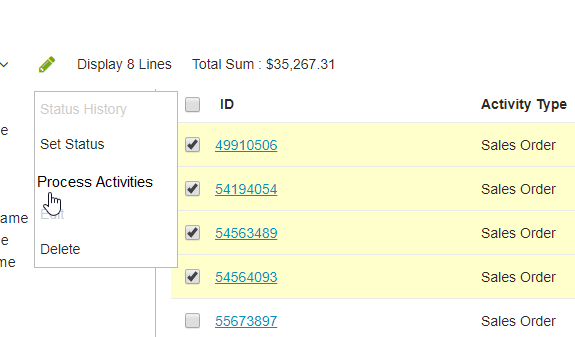 As each order is approved, any notifications or alerts configured will be displayed.

Totals Box on Activity Lists
For each Activity List select any field to be totaled in the toolbar:

Account Map View supported
View your Accounts as pins on a map (just like on the mobile app!). Filter in the Smart Search by Sales Rep, City, or any other field including custom fields.
To configure this type of Account list, you must be using the new Account Lists. Contact support to activate (this is a gradual release, all customers will be eventually migrated to the new Account lists).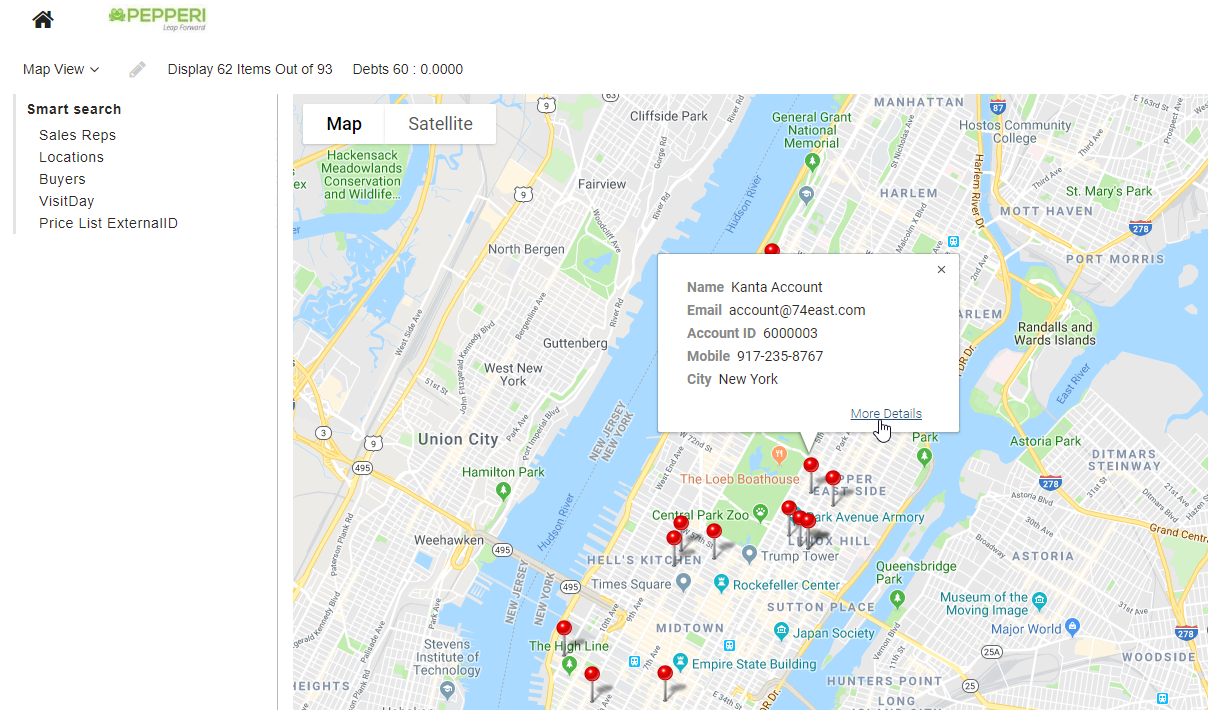 Kick off Workflows straight from the Order Center
You can now set the "Submit" button, typically in the shopping cart, to be positioned in the order center. This bypasses the shopping cart and makes ordering even quicker!
This means that you can kick off workflow actions right in the order center.
Set this option in the "Order Center Main Action" under the Transaction's Settings tab. This allows you to kick off any Workflow from the Order Center before getting to the Cart.
Users can sort items themselves in the Order Center
Sorting items allows reps to present customers with the items in the catalog sorted in the way that makes sense to them. For example, one customer may wish to see items sorted from highest to lowest price, while another from most to least frequently ordered.
You can now define which fields will be available to the user to sort the items by.
For example, sort by Unit quantities ordered of each item, to see the items you've already ordered at the top of the catalog:

To configure User sorting of the catalog see: Sort Items in the Order Center by any field
Delete/Restore Account Supported
You can now delete and restore Accounts from the Managers App. Select an Account to delete it. To restore it, go to the Recycle Bin and select it and click Restore.