This new version of the WebApp has new features that make a big impact on customizing your buyers' and users' experience.
First, some highlights –
Give your Storefront a highly branded feel with your own header bar.
This is a big step forward in allowing you to customize the Storefront for your buyers, so they can feel right at home when ordering. Simply load your own file for the header, including links, menus, or anything else you include in your HTML.
For all the branding options on Pepperi's eCommerce Storefront please see Private Label B2B eCommerce Storefront
Links to all components in the Web App are now deep links, which can be sent by email
You can now send links to Activity Lists, Activities, Items, or Catalogs since navigation within the WebApp is now captured in the URL.
You'll have to read on to see the rest!
Features
Header Bar Customization
Header Bar customization allows you to easily load your own HTML file for the top bar of the WebApp. Include links to Pepperi components, or to external sites on your web site. Simply load an HTML file in the Configuration Files. You can load a different template per user profile.
There is a basic sample file (JS) attached below.
Go to Settings -> Configuration Files and click + Add
File Type: Select WebApp Customization
Description: Provide a description
Upload your HTML template for the header
Save and go to Settings -> Company Profile -> WebApp Main Bar
Edit the profile relevant and add the file that you loaded. You can load multiple files and use a different header for various profiles, such as Buyer, Admin, Office Staff etc… (any profiles which you have created).
Export Activity Lists to Excel
You can now export Activity Lists to Excel. Export any Activity List type – Table, Card, Details, and Map.
All fields in the Activity List layout will be exported to an Excel file. The files will be displayed in the Download Helper view.
Create Contacts and View their Recent Activity / Contact Workflow
You can add new contacts, connect/disconnect them from Storefront, reset their password and view their 10 most recent logins to the Storefront.
To add a Contact, login to the Web App as an Admin user. Go to Accounts -> Select an Account and -> Edit
On the Contacts field click Edit and then + to Add a new Contact. You may also select an existing Contact and Connect/Disconnect them from Storefront, or reset their password. You may also choose to delete them (which puts them into the recycle bin, where you to permanently erase them).
New Contacts Workflow
When new Contacts are created, you may create a Workflow that triggers actions such as email notification or uses alerts or notifications while filling in the contact form.
Send deep links to Activity Lists, Activities, Catalogs, Items
Navigation in the different components of the webapp is now captured in the URL. Therefore, you can now send deep links to specific Activities, Activity Lists, Items or Catalogs.
To access the link, the user will have to be logged in to the WebApp and have permission to access the objects you are linking to.
For example:
A link to the Activity Lists : https://app.pepperi.com/list/all_activities
A link to a specific Activity List "Submitted orders over the past 2 weeks":
https://app.pepperi.com/list/all_activities?listTabName=%5BGL%236f49ef7e-5f13-4f53-8c1a-628b4053f9c4%5DListView&listView=1&ListTitle=Submitted%20Orders%20past%202%20wks
A link to a specific Sales Order Activity:
https://app.pepperi.com/Transactions/Cart/dc342b68dd5e40d8925e6f45fa69c670
Enhancements
Line View Supported in Order Center
You can now add the Line View to the Order Center Views Menu configuration.
Line View allows you to view the Item information in taller wider lines, ideal for smaller screens.
Compress Image according to parameter
If Image custom fields do not need to be compressed to our default, you can adjust Megapixels and Quality % in the Image custom field.
Note: this may be done as support admin user only.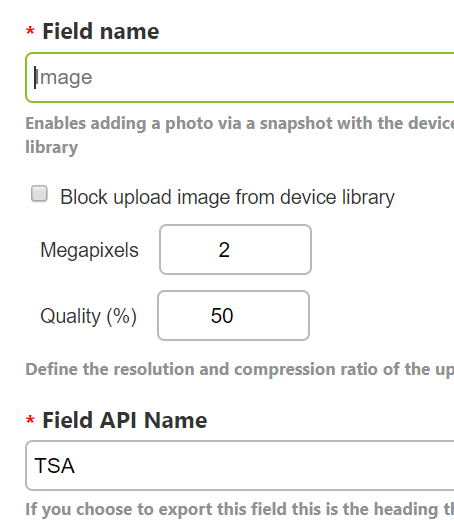 Open Activity Details from List in New Tab
To open the details of an Activity from any Activity List, right-click and select Open in new Tab
Item Details Object Menu supported in Flat Matrix View
The Item Details per variant can now be accessed by adding the "Object Menu" field to the Flat Matrix Grid View in the Order Center.