Minor Updates
Buyer Profiles
We realize you have different retail buyers using your B2B eCommerce storefront, each with their own needs and different buying processes. Assign your buyers to profile groups. Each profile can view different information and use workflows relevant to them. Distinctions that may exist between different buyer profiles include:
Some buyers won't need to pay at checkout while others will
Some buyers' orders require review or manager approval before being submitted
Notifications about certain specials or new lines for specific buyers
Alerts about minimum quantities or amounts for specific buyers
Essentially this allows you to create multiple storefronts within Pepperi, for example: 
Create an internal storefront for your employees for purchasing your products at employee discounts 
Create a "Guest Storefront" for buyers who need to browse your storefront without placing orders. 
Display item information in the buyer's language such as item name and description.
*The configuration of Buyer Profiles is available in the Studio under Settings -> Profiles.
Simply add profiles under the "Buyer" entry: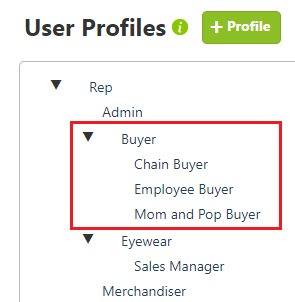 Assigning buyers to their profiles is done in the Contact lists in the WebApp.
Select the buyer(s) you wish to assign to a profile and select "Change Profile" from the menu (you can use the smart search filters to narrow down the list):

Select the profile to be assigned to these buyers: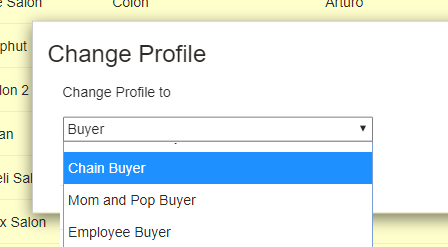 Audit Trail Log
You can now track the information that has been changed on customers, orders, forms or contacts, who made the changes, and when they were made.
Any fields that have been changed can be tracked in the Audit Trail Log. Here are just a few examples:
Address change on an Account
Item quantity changed on an order
Price change on an order
Admin users can now view changes made to the data of Accounts, Contacts, Activities and Transactions in an Audit Trail Log. 
To access the log, select the object in the relevant list - Activity/Contacts/Account - and select "Audit Log" from the menu.
The fields that were changed, the user who made the changes, and the date and time the changes were made will be displayed in the log. 
*coming soon - export log to Excel

Minor Updates
UDT's set to Dormant will get synced to iPad, but won't get loaded to memory.  This is a performance enhancement, preventing huge tables from loading to memory unnecessarily. If they need to be referenced occasionally, then you can use the API to access them.
UDT's set to dormant are UDT's that you work with using API and NOT calculated custom fields of type UDT.(If there are custom fields querying that UDT, then it can't be set to dormant).
Dynamic Filters now have filters! Not all values will create a filter automatically.
Dashboards Removed from Studio
The following have been removed from the back-office Studio
Buyer Plans and Targets Dashboard
Automated Reports (under Configuration files)
These are no longer supported. In preparation for moving the entire Studio Settings area in to the Web App, more retired features will be removed from the current Studio.
Attachment type Custom Field supported for Transactions and Activities
You can now upload file attachments for Orders and Activities using a custom field of type Attachment.
Include contracts, images, or any documents you may need to attach to an Order or an Activity Form.
You can now filter the rows in all the new Studio Grid type views in the back office, such as: Price Levels, UDT's, Variant Dimensions, etc.
You can search the rows and display the values that you need to review or edit. For example search the Configuration Files: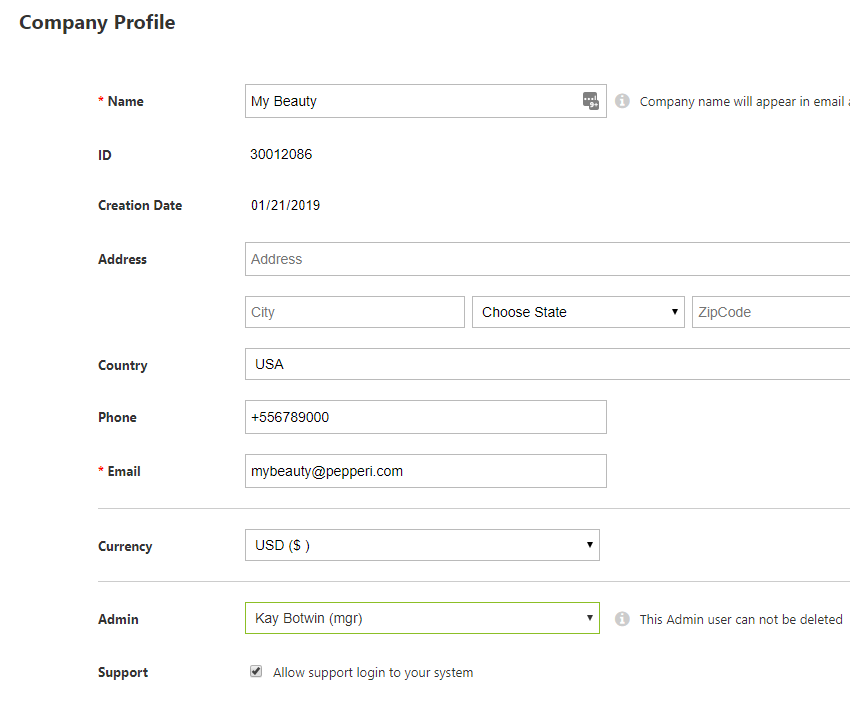 You'll now be prompted for confirmation when deleting a Workflow action, preventing accidental loss of configurations.