When exporting your Items to an Excel file you have the option to select which columns should or should not appear in the Excel file you export.
In the Data section of the Settings, go to Items -> Manage Items Import/Export tab: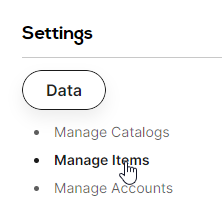 Click on the advance export icon (the regular export icon to the left will export the last Excel file you uploaded):
Select columns you wish to display in the Excel file of items exported. Other than these columns, all the columns in the Items list will appear in the file.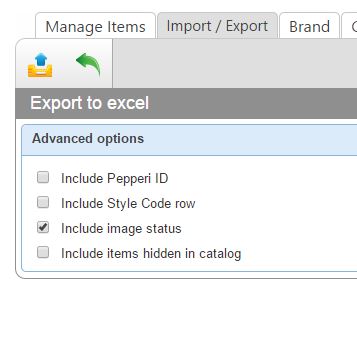 Include Pepperi ID - the internal ID number of the item assigned by the system
Include Style Code Row - If selected then the "parent" style row will also be included in the export. If not selected only the variants ("child" items) will be in the exported file.
Include Image Status - indicates whether or not an item has an image loaded in the system or not (True/False)
Include items hidden in Catalog - indicates whether or not the item is hidden in the catalog.