All users can change their password in the Pepperi app on their mobile device. Pepperi admin users can reset any user's password from User Lists on the Web App. Both processes are explained below.
Changing password from the mobile app
From the app home screen go to Settings -> Change Password
You will be redirected to the web page to change your password. (Your tablet must be online to do this).
Your password requirements (defined in security settings) will be displayed to guide the user.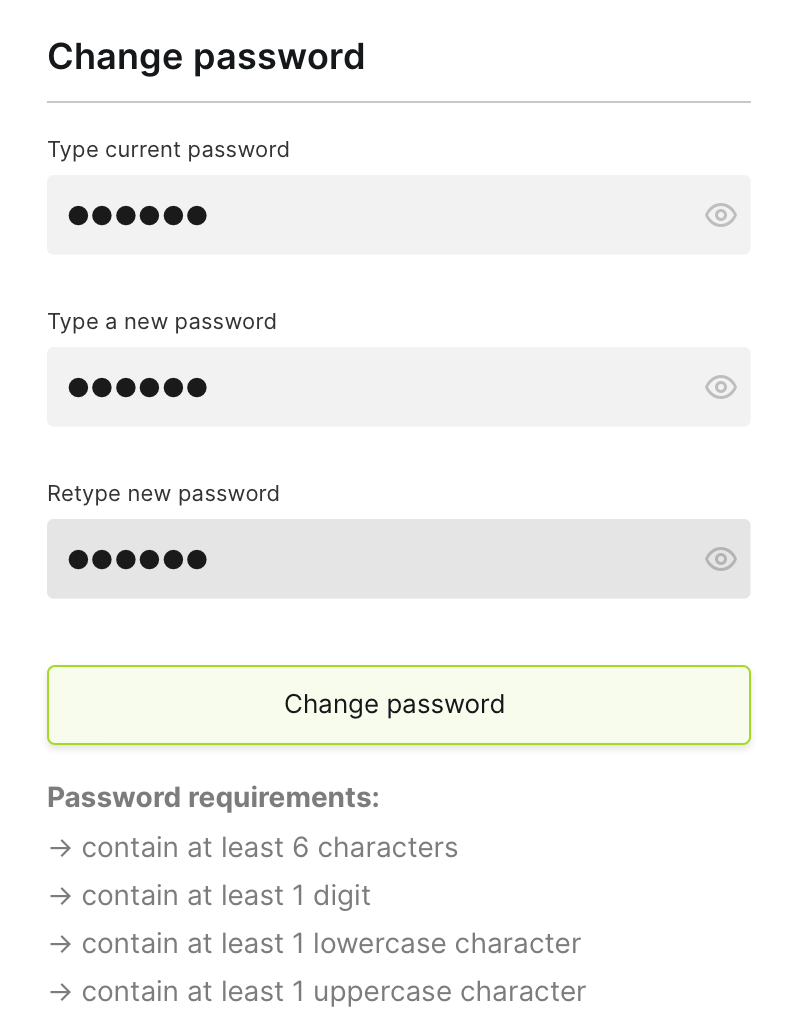 Reset user's password from User List (admin only)
Make sure you have created a user list - User Lists
Select the user whose password you wish to change, and click the Edit menu -> Reset Password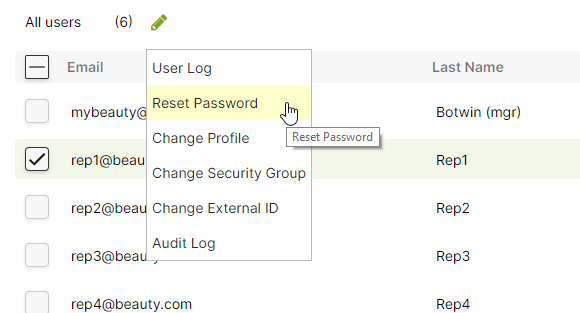 An email with the new credentials will be sent to the sales rep's email, and the password will be displayed to you on the screen in a pop up box once only. Once closed, you will no longer have access to it.
Learn how to Customize the password email sent to users