Enable mobile users to take photos, document competitors, promotions, displays, and other assets in the field.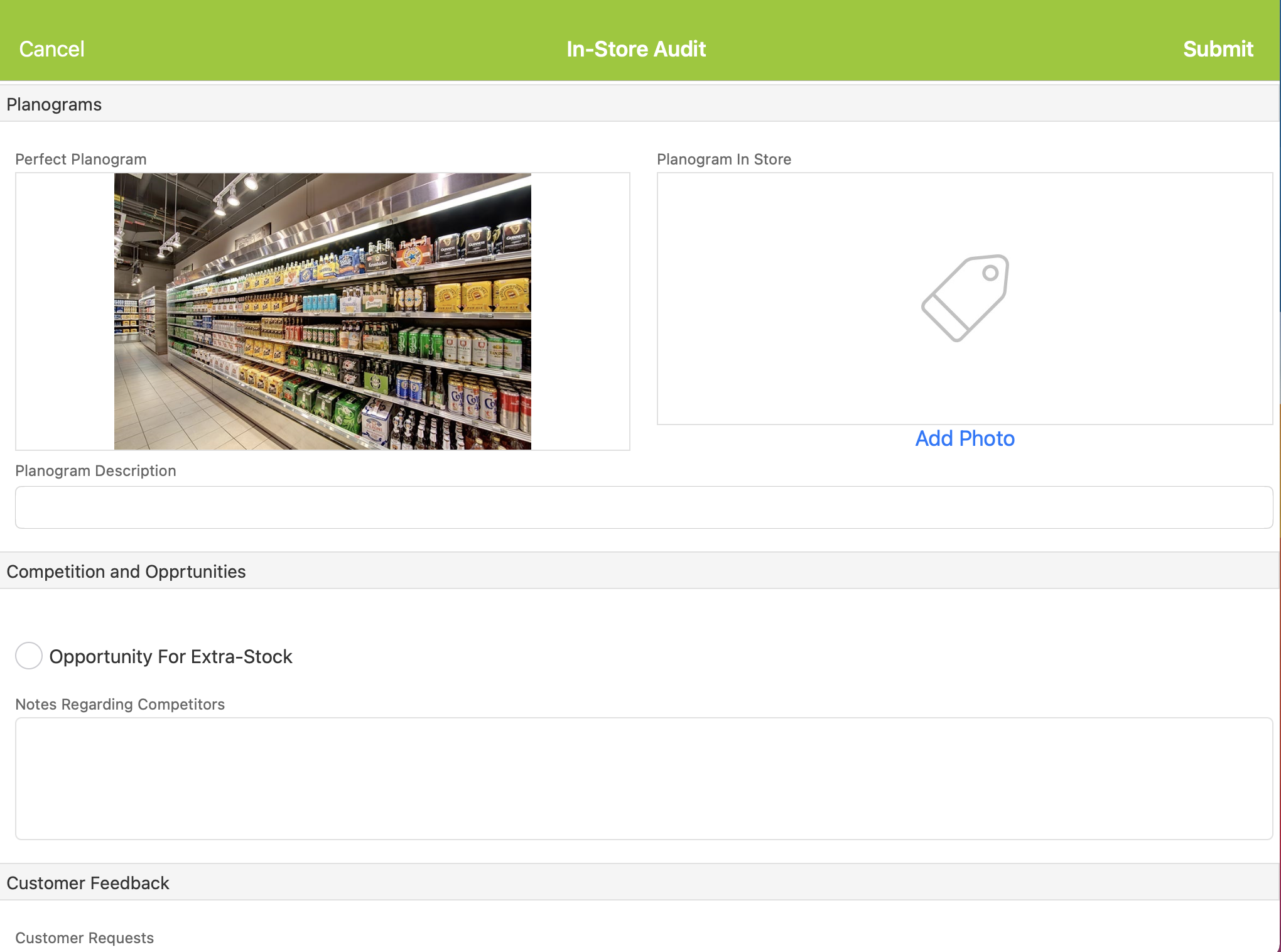 In the Image field the user will select:
Camera: Take a picture with the tablet's camera
or
Choose Existing: Select an existing photo from the albums (this option may be blocked to enforce picture taking in the field)
Add the photo and write a description, and fill in any other fields you have added to the Photo activity form.
View Photos in a dedicated Activities List Report
Configure whether the photos are shown in a card or table view in the list format.
Example of photo card view: