After drilling down on a specific Sales Activity from the Sales Activity List
you can perform several actions in this screen:
You can export the sales transaction to any of the Configuration file formats made available, in this example Excel and PDF.
You can fill in/edit additional Order Details - fields that the buyer included in the order details form, by going to Menu -> Order Details.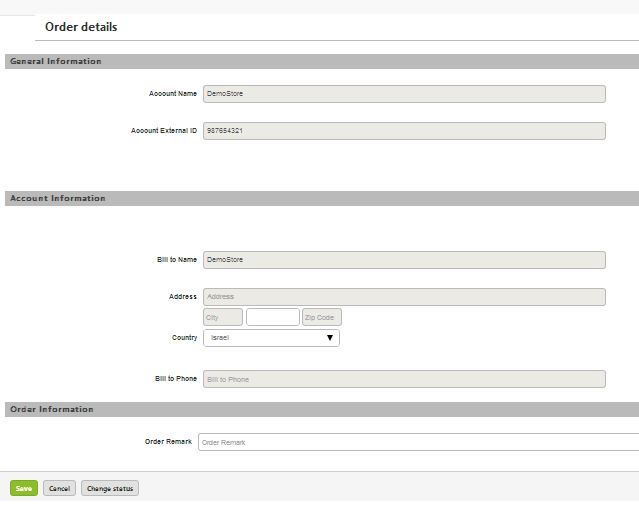 You can click on the Total to see the breakdown of the quantities and amounts ordered from each Main Category in the Catalog: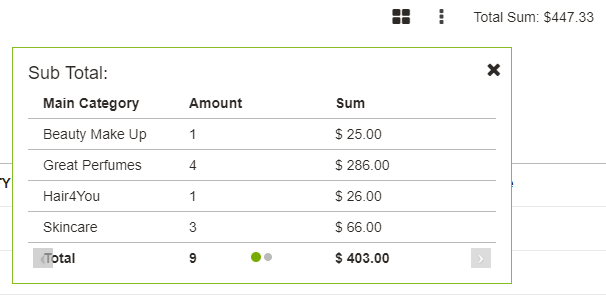 If the order is still "In Creation" status and has not been Submitted from Pepperi app, (this is typically if you have "Admin Approval" set for this Transaction Type and not Auto Approval set for orders), then by using the "Action" menu, you can Edit, Delete or Set Delivery Date on one or multiple items at once.
The options that appear in the "Action" menu will vary depending on what fields you have set to Read Only in the cart customization. Only fields that are not Read Only may be edited. For example, the Unit Quantity: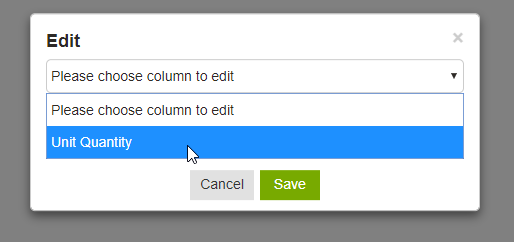 If the transaction is in "In Creation" status, as an Admin user you can Submit the Order, thereby changing its status to Submitted.
If you do not submit the sales transaction, and navigate to any other page, it will be saved as a draft "In Creation" status.