You can Navigate to your customer using Waze, Google Maps or Apple Maps navigation.
Tap on the pin of the Account on the map view and select Navigate and then select the app you prefer to use.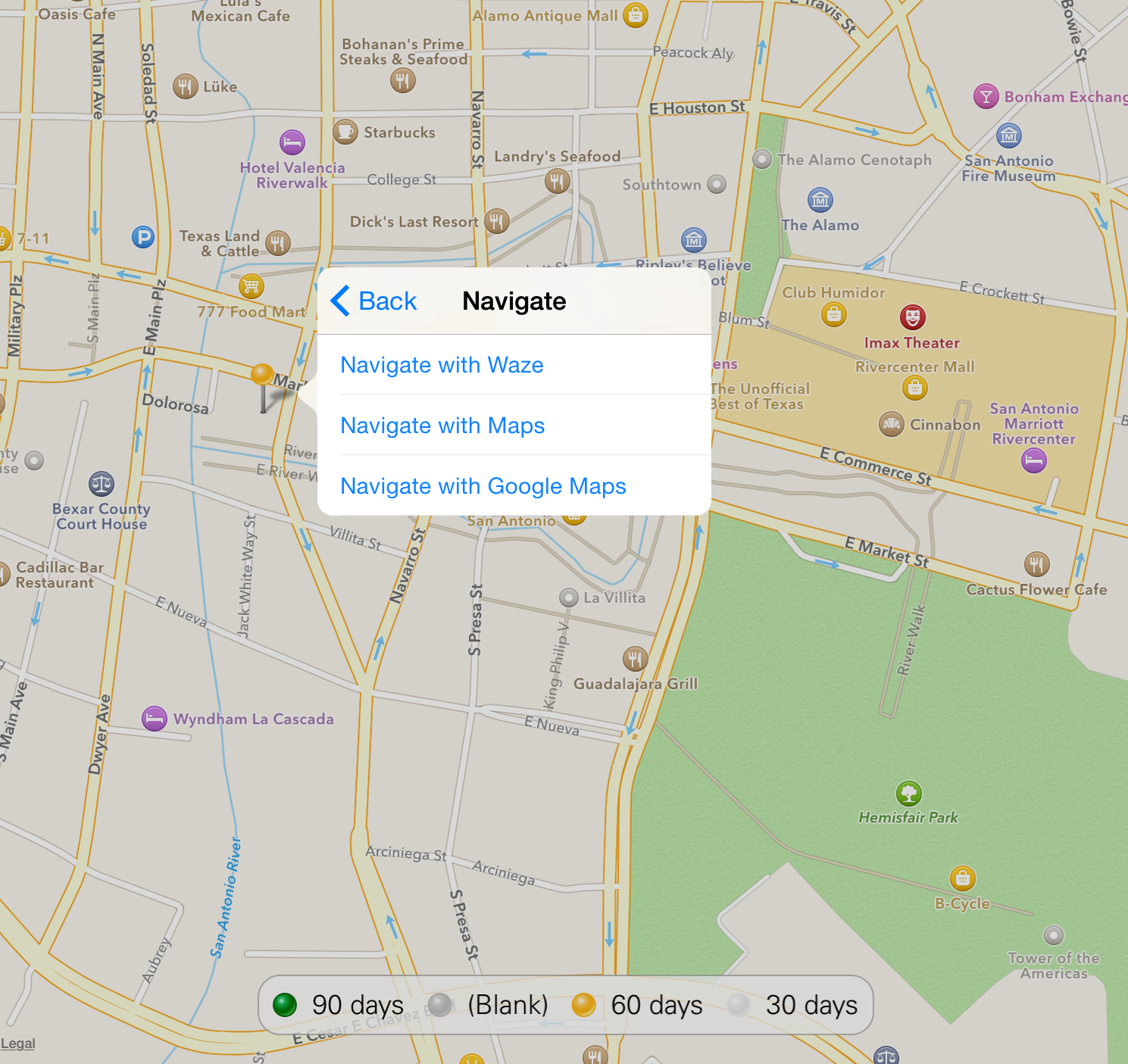 You can select which navigation options are available in the Navigation configuration of Pepperi.
Go to the settings wheel on the Pepperi home screen
Tap on Navigation and turn on/off the apps you want to make available for navigation via Pepperi