You can summarize your order by various categories, in order to get a bigger picture of what kinds of items were ordered. You can also view the margin calculation on the order (as long as you have loaded the Item CostPrice field for each item).
Once in the shopping cart, you can view the quantity and total sum for items by:
Main Category
Campaigns
Delivery Date
Margin
Any custom field
Open the Order Summary via the menu in the Cart.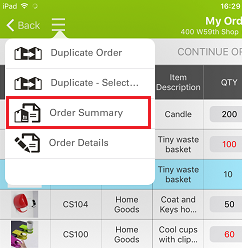 Scroll through the sections to see the summary by each category you configured.
By Main Category: see quantity and price summaries by Main Category (or brand).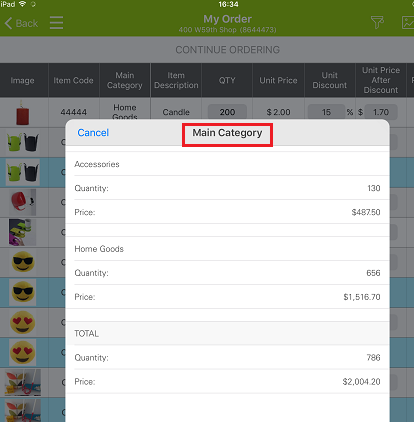 By Campaigns: see how much was saved on each item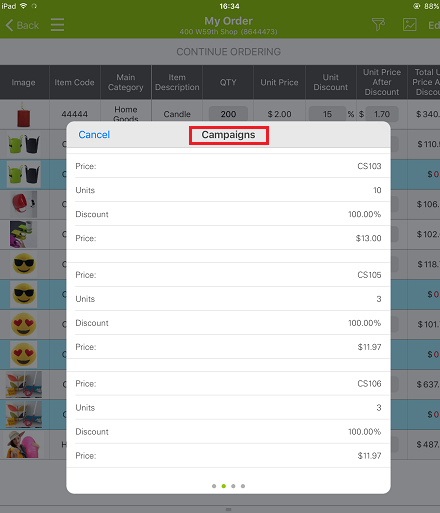 Margin: see your margin on this order.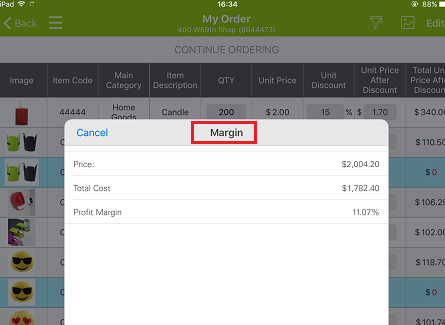 Configuring the Order Summary View in the Transaction Type
Go to Settings -> Sales Activities -> Transaction types
Go to the Views tab and open the Summary section.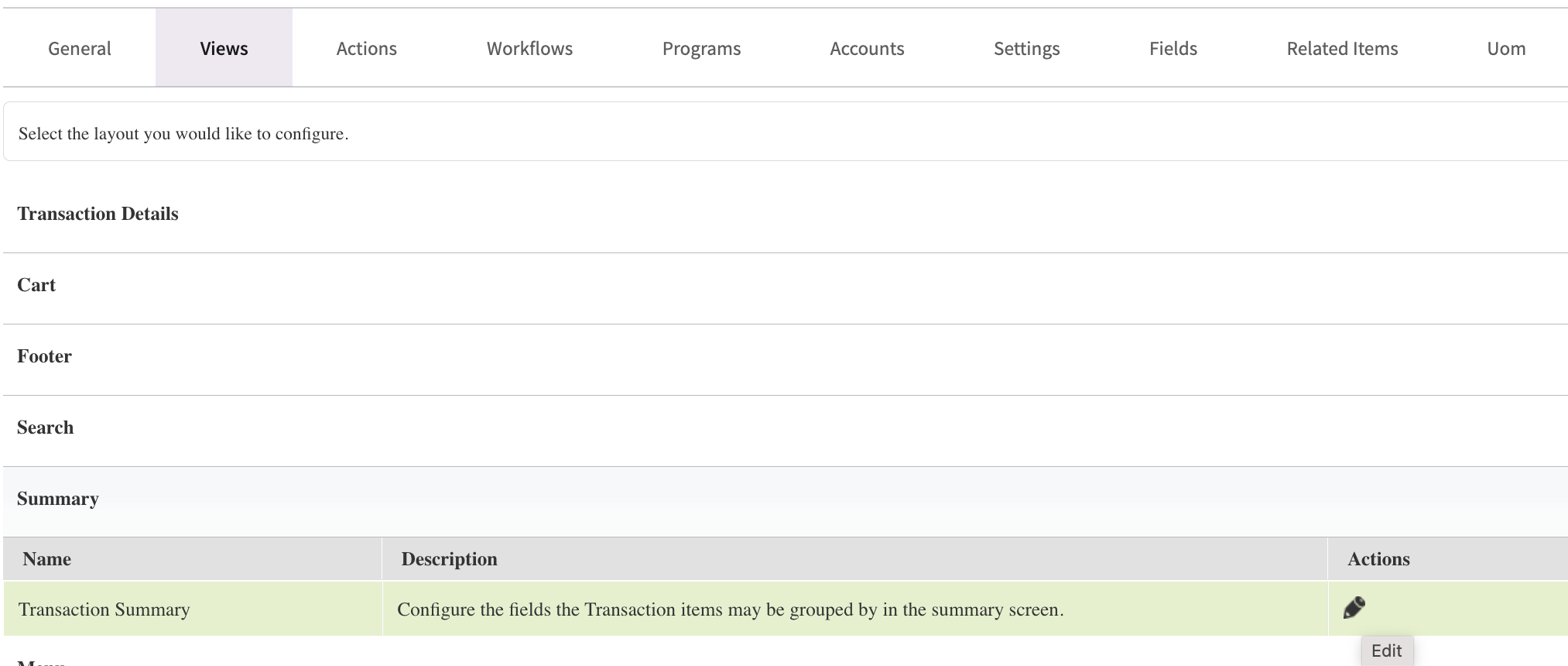 Edit the Transaction Summary configuration.
Edit profile you wish to configure the summary for.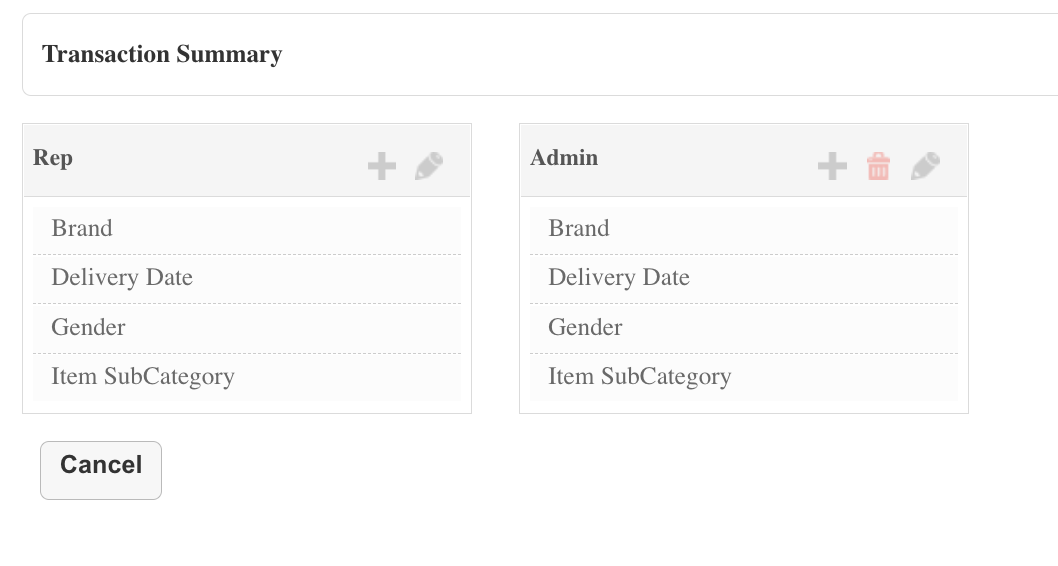 Add available fields to the layout:

You cart summary will now contain the tabs in the layout.