Pepperi now allows you to customize the information that appears when you share an item from the catalog by email.
This feature is relevant to iOS tablets only.
Tap on the "i" on the catalog view to see the detailed information view about an item.
Tap on Share by Email -> Email Item

A preview of the email message including the fields you selected to include will appear.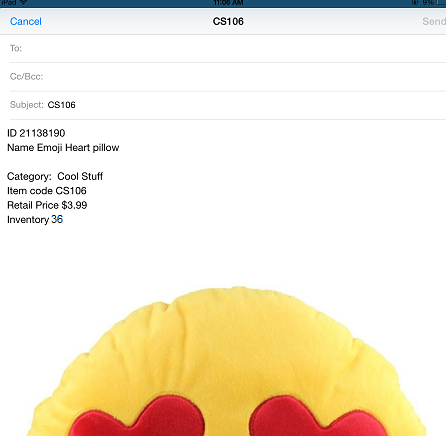 The fields you position in the layout are the ones sent in the email message body when you email an item.
Go to Settings gear -> Settings -> Items -> Item Share Email Info
Drag from the available fields to the the Layout.