Configure the fields displayed in the Account cards view.
Configure as many fields as you need to appear in the card, and only those fields will appear and the card will be re-sized accordingly (in previous versions the listing included a larger card view which you could not minimize by reducing the number of fields).
To drill down to Account detailed information to view additional Account fields or Plan a New Activity for an Account just tap the 3-dot menu.
(You can also configure the fields displayed on the Account detailed information form once drilling down: Customize Account Views and Forms)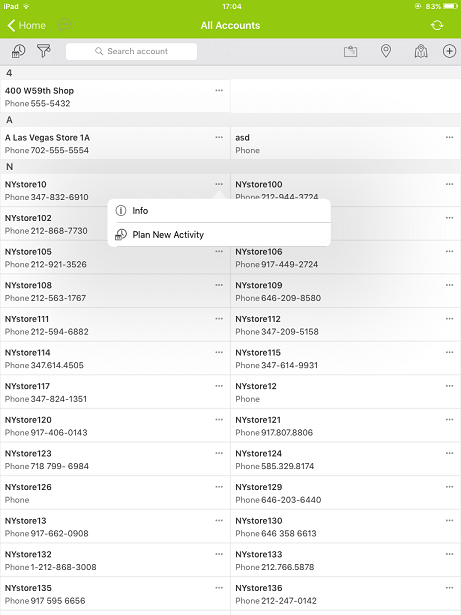 To configure the fields that appear in the Account card:
Go to Setup -> Settings -> Accounts -> Card Layout
Select which Account fields to display for each customer in the All Accounts view. Drag in up to 5 fields from the available Account fields.
Edit the field titles if needed.
The field listed first will always be high-lighted in blue.
Press Save.

Upon syncing the new fields will be presented on the card.