The Tools menu allows you to access different modules within Pepperi. It's configurable per profile for users such as: sales reps logging in to Pepperi from a browser, or the Pepperi admin user.
The following are some of the modules accessible from the Tools Menu: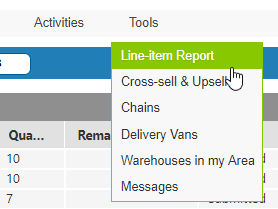 Go to Company Profile -> Tools
Configure the layout of the menu for each profile.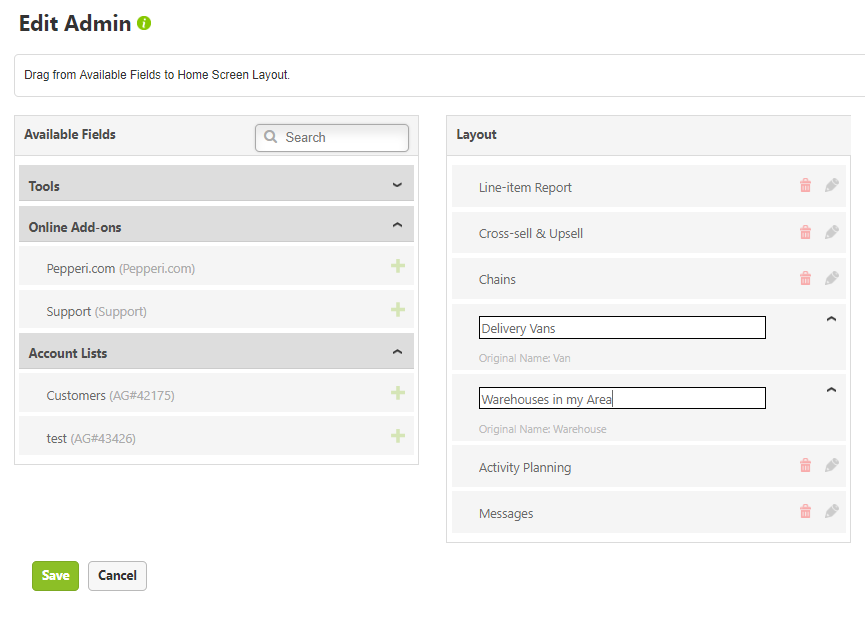 For example, for the admin you can configure access to setup Cross-sell & Upsell campaigns, access to all of the Account Lists, Activity Planning (for the whole team) etc.
While the Rep can have access to only certain Account Lists, Activity Planning (for him/herself only), Messages, etc.