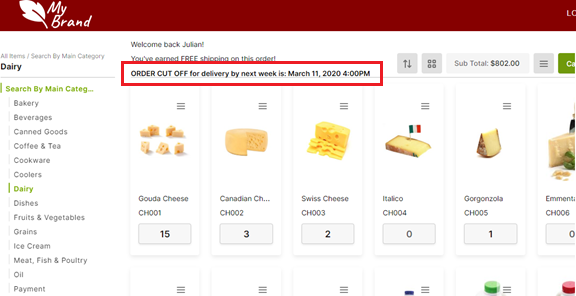 Delivery time is important information for customers evaluating a possible purchase. This is important in all FMCG industries such as beauty, fashion and accessories, and especially in the food industry where perishables are concerned. Customers will want to know before they place an order if it's going to make it in before the cutoff for the earliest delivery possible.
Pepperi helps you enforce cutoff dates and make sure your customers are fully informed, leading to a more accurate and reliable ordering experience.
Many distributors have a delivery route that dictates order cutoff dates for each of their customers along the way.
Automatically update each customer's order cutoff date in Pepperi based on your delivery routes. When a field rep is starting an order with a customer, or a customer is ordering online, their current cutoff date is displayed.
Load cut off dates through automatic integration to User Defined Tables (UDTs) (you may need a Pepperi partner or our professional services to assist on this).
User Defined Table Definition
Main Key: Account ExternalID
Secondary key: a (in this case means active)
Value: Date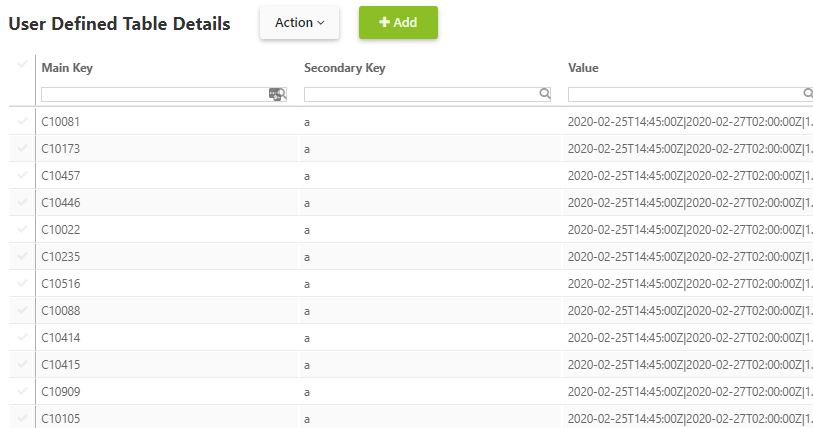 Create a rule in the Order creation Workflow that displays the cut off date to the customer, to make sure they are aware of it. If the cut off date has passed, display a different notification, indicating when the next cut off date is, so the customer knows the order will not be shipped until then.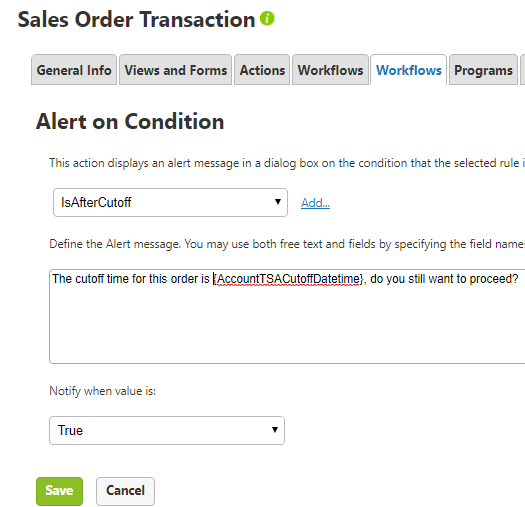 Multiple warehouses are supported. You can display the date relevant to the warehouse fulfilling a specific order and enforce this in Pepperi.
If, for example, the cutoff has already passed, a notification pops up. You can give them the option to continue the order anyway, and the delivery will be scheduled for the next planned route.