Configure Activity Planning Form (subject of calendar event)
When an Activity is scheduled it is synced with the local device calendar.
Configure the title displayed as the subject of the calendar event that is added to the device calendar.
If you don't enter a title, the default title of the Account Name will be used.
In the Forms tab of the Activity add any field, or a custom field that concatenates fields + text to form a relevant and informative title/subject.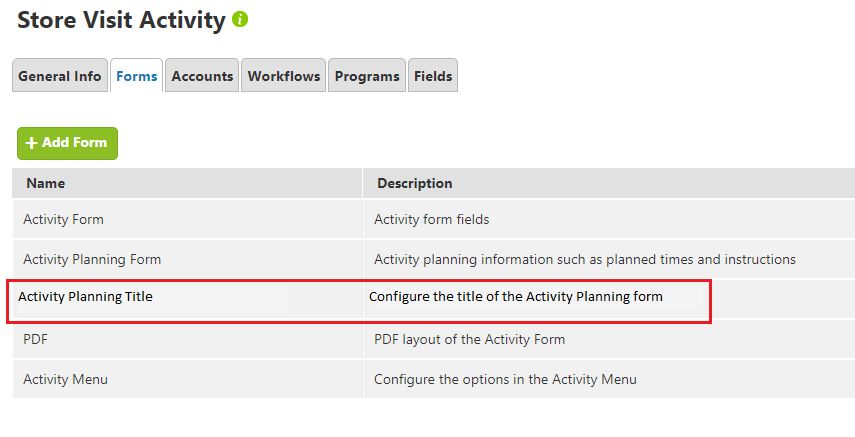 For example if I add a custom field to concatenate the Account name with the Activity Type:
return AccountName+" - "+Type;
The subject for the Activity "Store Visit" will look like this in the device calendar: AccountName - Store Visit