Account Form layout allows you to select which fields will appear in the Account information form (when tapping on the "i" for more info on an Account in the App)  on the app as well as on the Web Admin.
If your sales reps are creating Accounts while on the road, they will use this form to enter the Account information. (Accounts created in the Pepperi app are synchronized to the Pepperi cloud).
The fields displayed are selected in this screen. If you wish to add your own fields, you can add customized Account fields here: Account Fields
Select the form you wish to edit Sales Rep Form or Admin Form.
The Admin Form is presented when a new Account is created or edited manually via the Web Admin on a browser.
There may be fields that you would like to appear on the Admin Form for editing purposes and not on the Sales Rep Form. There may be fields that you would like to appear on the Sales Rep Form for informative purposes that may not be necessary on the Admin Form.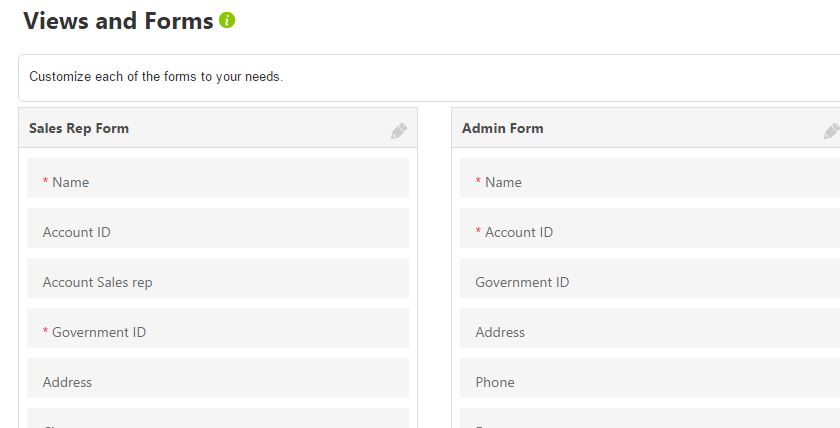 Sales Rep Form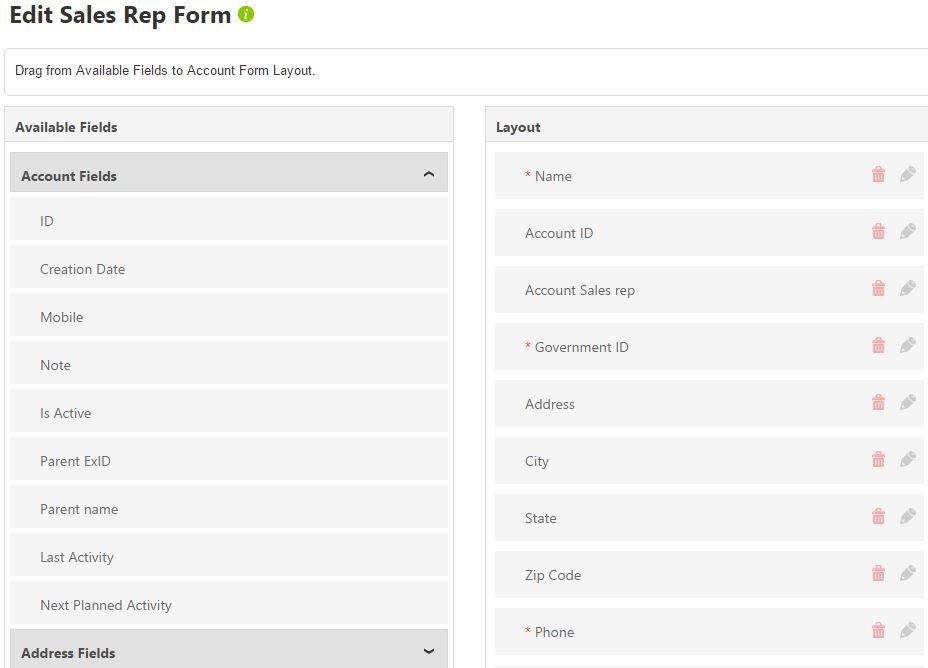 The Sales Rep Form is the form presented to the sales rep when drilling down on the Account card for more detailed information.
The fields available are the out-of-the-box bank of fields as well as any custom Account fields you have added.
You can select if a field should be mandatory (the form cannot be saved without entering a value in this field) and Read only (sales rep can view but cannot modify the value). Click on the edit (pencil) icon next to the field.
Admin Form