A Buyer's password can be reset by an admin user or by any other user assigned to the Account the Buyer contact is connected to.
If a Buyer forgot their password, they simply click forgot password on the login screen.
Buyer passwords are reset through the Contact List on the Web App.
Make sure you have created Contact Lists.
Access the Contact List on the Web App and select the buyer whose password you wish to change.
Select Reset Password from the edit menu.
A confirmation message appears.
Click "Reset" and the new password will be sent to the user and presented to you in a popup window afterwards.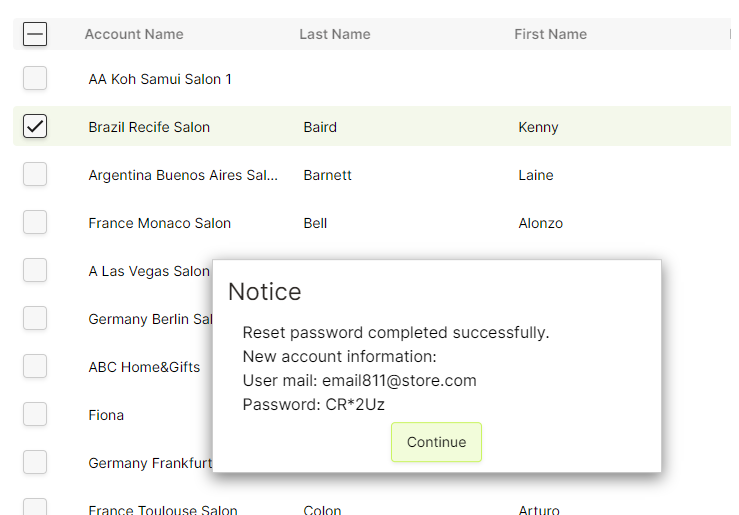 The new password will be emailed to the buyer. To configure your own branded email template: Customize the Reset Password Email Template