Pepperi's matrix view allows you to display and order your style variants quickly and efficiently. We wanted to make sure that you were aware of all the wonderful smartness built-in to Pepperi's matrix view!
It's FAST…. 
Order across sizes by tapping a color row
Order across colors by tapping a size column
Order across ALL variants by tapping 'Total'
Tap and hold to copy/paste rows
Watch this 20 second video to see how it's done: Matrix Ordering Video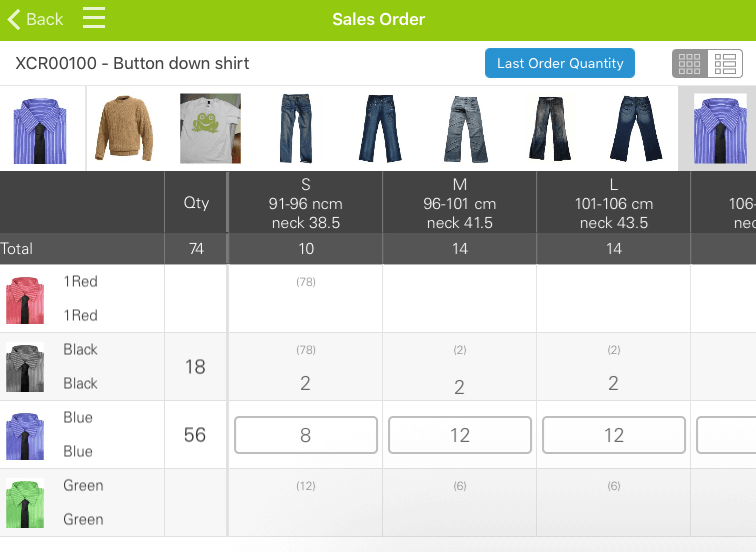 It's SMART… 
How many Blue size Small do I have left?
View any variant properties, such as inventory, future availability date, last order quantity, and more, right inside the cells of the matrix. How to configure variant information
What if my shirts and shoes come in a different size scale than other clothing items?
Pepperi supports multiple size scales allowing you to show the relevant size scale per item. How to configure size scales
It LOOKS GREAT…
Can I display color-specific images of my style variants?
You can upload variant specific images, not just color boxes, for different colors of a style. How to upload specific images for variants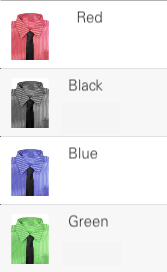 Have international sizes to display?
Pepperi supports multiple lines in the size description to allow for display of international size scales. You can also control column widths and sort the order in which the sizes appear. How to setup size descriptions and sorting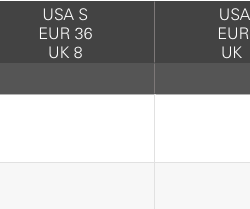 Need to group your items by style or brand on the Cart or Order PDF?
Make your Cart and Order PDF friendlier to reps and customers by grouping the items by style, brand or any other field you choose. The title for each group is displayed and below it all the items belonging to that group. In this screenshot the items were grouped by their style code: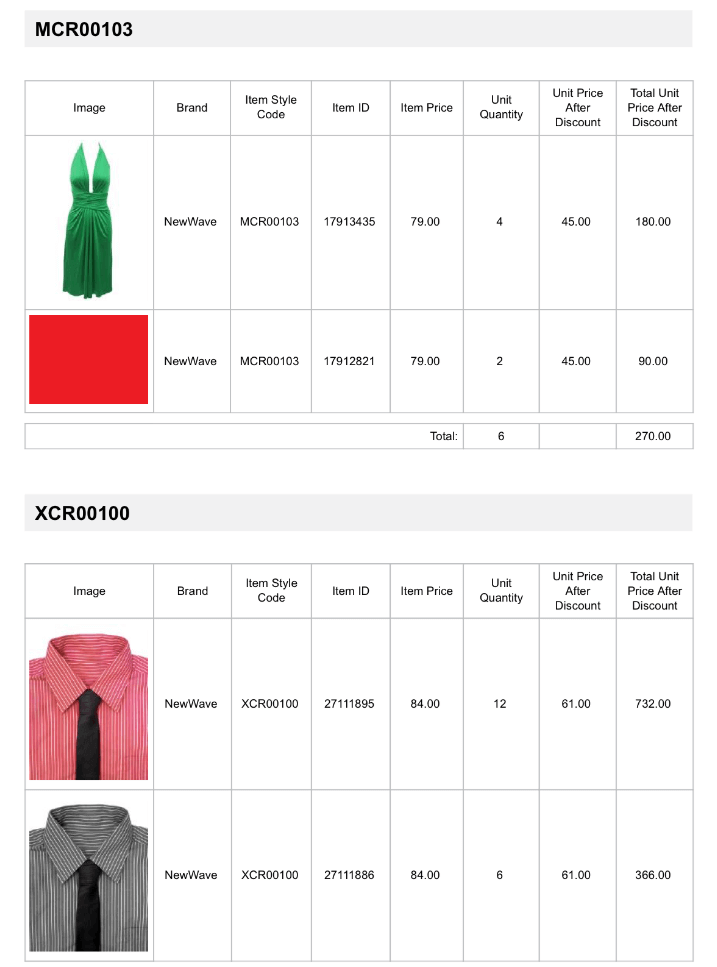 On the cart (as well as on the matrix view), you can toggle between a grid view, showing one line per variant, and a matrix view, showing one line per style with additional columns to the right displaying quantities of the sizes ordered (as in the screenshot below). You may also set the default option that will automatically be displayed in the Cart settings. How to make your Cart and PDF look great
We hope this tip has enlightened you about the many built-in features that you can take advantage of to make matrix ordering faster and more informative for your sales reps and self-service customers.
For more tips see the TIP OF THE WEEK section on our blog.