Easily Add Colors/Sizes and size Groups (scales) 
Go to Items -> Variant Dimensions to Edit/Delete colors, add color images and add sizes.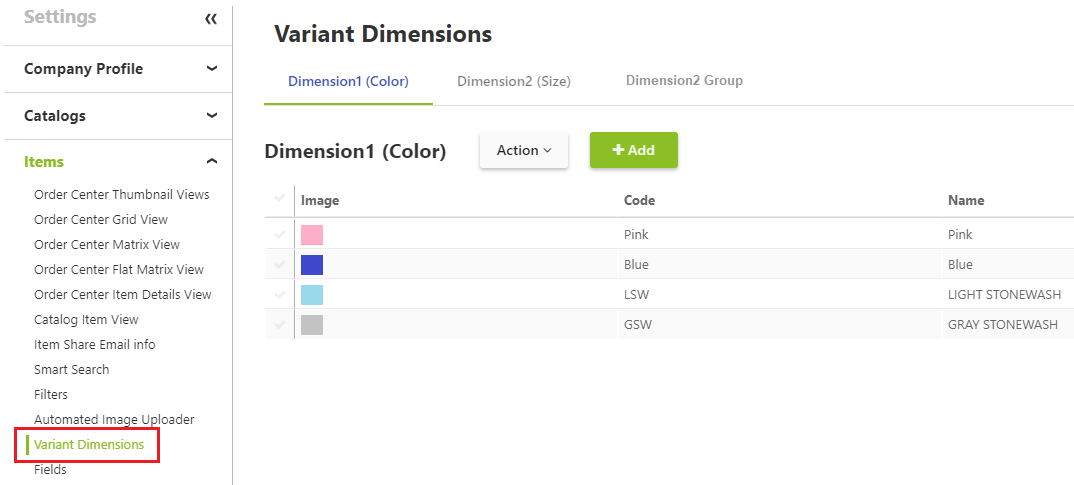 The old color/size configuration (Items -> Manage Items Color/Size Setup) will remain active for a while longer. Both the old and new configurations are valid.
You may export color and size files to modify and then upload in bulk.
For example, this makes sorting sizes super convenient. Export the Dimension 2 file, edit the sort index for each scale, and import.
For detailed instruction on sorting sizes see: How to Sort your Size Scale